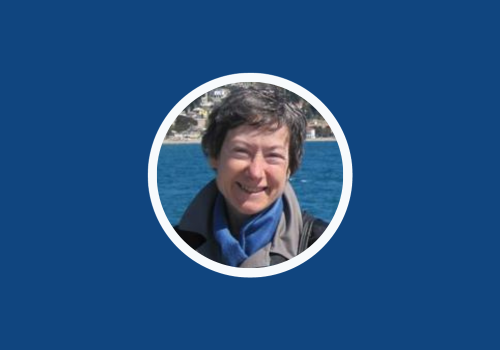 With great sadness, I am informing you that our colleague Graziella Branduardi-Raymont – Professor of the Mullard Space Science Laboratory of University College London, member of the Athena/X-IFU Science Advisory Team and co-chair of the Solar System Objects and Exoplanets Topical Panel – passed away unexpectedly last week.
Graziella participated in major X-ray observatory missions throughout her career, being Co-I of the XMM-Newton RGS, and co-leader of the Solar Wind Magnetosphere Ionosphere Link Explorer mission (SMILE). 
She got the PhD in 1977 in X-ray Astronomy from University College London (UCL) – Mullard Space Science Laboratory (MSSL). Her research achievements mainly include more than forty years of experience in multi-wavelength astrophysics (analysis, interpretation and modelling of astrophysical data from space and ground observatories). She has been a member of the scientific teams on major X-ray astronomy space missions such as Copernicus, Ariel V, Einstein Observatory, EXOSAT, ROSAT and XMM-Newton. Since 1990, she has been Co-Investigator for the Reflection Grating Spectrometer (RGS) flying onboard ESA's XMM-Newton Observatory. She was Lead Investigator for AXIOM (Advanced X-ray Imaging Of the Magnetosphere), proposed as a medium- and small-size ESA mission to map the global behaviour of the Earth's magnetosphere under the impact of the solar wind. She was Co-Principal Investigator for SMILE (Solar wind Magnetosphere Ionosphere Link Explorer), a joint ESA-Chinese Academy of Sciences mission under development dedicated to X-ray imaging of the Earth's dayside magnetosphere, to UV imaging of the Northern aurora and in situ probing of geospace.
Graziella was a member of the XSAT since May 2014, serving currently in her fourth term. Along her XSAT related activities, to which she was always very responsive and committed, we got to appreciate the great scientist that she was. She never refused working on yet another optimisation of the instrument performances for her field of research and beyond. She wanted to be part of the activities developing what she believed to be the instrument on Athena that will deliver the most novel science. Whenever, Athena or X-IFU would encounter any issues, she would immediately show support, and with kind words advising me not to lose focus on the science the mission ought to address. I admired her quietness and her ability to express in the smoothest possible way her own ideas, with her excellent English blessed by a very nice Italian accent. 
X-IFU is a fantastic human adventure during which you get to meet amazing people, who, one way or the other, inspire you. Graziella was one of them for me. If we are today back on track with Athena, this is possible because of the unfailing support, commitment, dedication of many colleagues, like Graziella. I am sure she would have sent me a message telling me how happy she was by the news, opening up the prospect of flying X-IFU one day.
On behalf of the X-IFU Consortium and the X-IFU Science Advisory Team, I will express my most sincere condolences to her family, friends and colleagues.
Didier Barret, X-IFU Principal Investigator