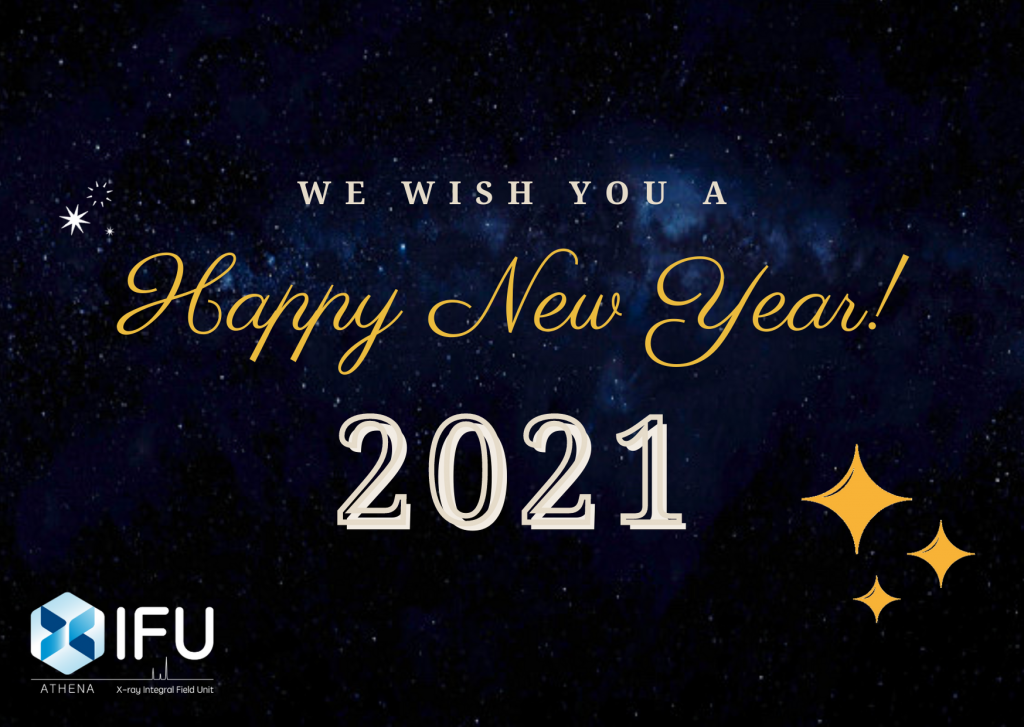 Another year is getting to an end, and 2020 will be remembered as the year of a pandemic, which affected our lives in many different ways. Despite the burden this situation has created, the development of X-IFU has moved forward, with several key decisions taken to secure its development path. A few days ago, we celebrated two years since the formal endorsement of the X-IFU Consortium by ESA. On this occasion, we published an article summarising the major highlights of the past two years, thus including a retrospective of 2020. We invite you to read it here.
2021 will be another important year for X-IFU, with industry providing its first feedback on the cryostat design, and with the X-IFU system requirement review expected later in the year, in preparation for the Athena adoption still planned for mid-2022. Hopefully, our members will be able to meet and discuss all these advancements during a face-to-face Consortium meeting in 2021.
Many of us feel the need for a well-deserved break. So let us, on behalf of the X-IFU Consortium, wish you happy holidays and a happy New Year!
Didier Barret & Vincent Albouys
X-IFU Principal Investigator & Project Manager