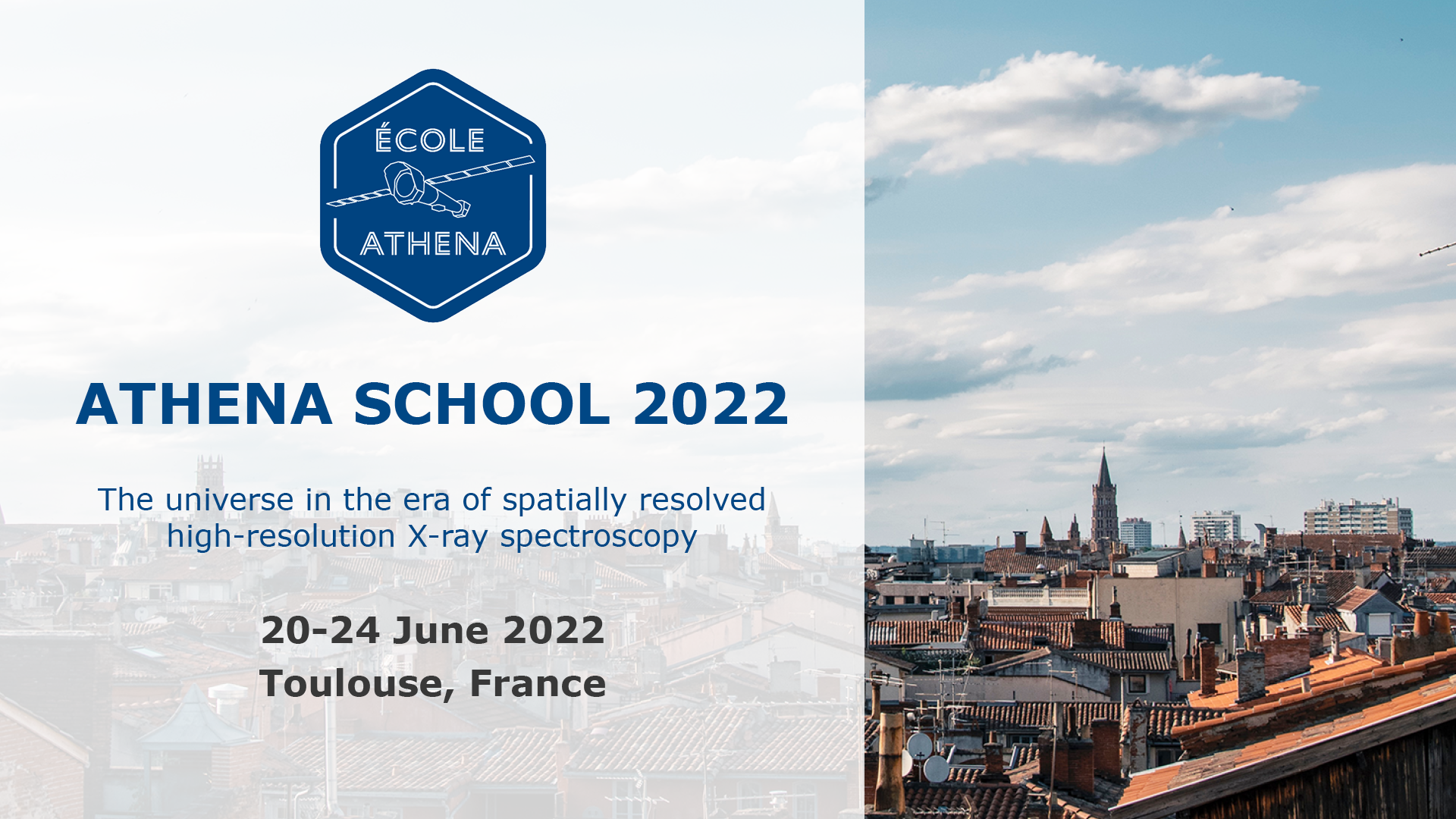 Summary of the first Athena school
The Athena CNRS thematic school took place in Toulouse between 20th and 24th of June 2022. The school was attended by 20 students (permanent researchers, postdoc, PhD students, master students).
The Athena and XRISM missions were presented by Matteo Guanazzi, whilst Didier Barret introduced the X-IFU instrument and Vincent Albouys set forth the basis of space project management. Further lessons on the instrumental performances, calibrations and end-to-end-simulations ( Philippe Peille, Edoardo Cucchetti, Joern Wilms) completed the overview of the Athena mission. The students were given a full panorama of the Athena scientific objectives, through lectures on the Hot Universe (Nicolas Clerc and François Mernier), the Energetic Universe (Pierre-Olivier Petrucci and Joern Wilms) and observatory science (Anne Decourchelle and Natalie Webb). Fours practicals sessions (animated by Christian Kirsch, Edoardo Cucchetti, Philippe Peille) allowed the students to simulate Athena observations of various targets, as a step forward to apply the simulator to their own research topics.
Various social events allowed discussions and interactions between the students and teachers. A session of feedback and debriefing was organised at the end of the school for the benefit of the organisers in order to improve future editions.
A guest talk was given by Xavier Barcons, Director General of ESO, on ESO programmes and potential synergies with Athena.
The school was concluded by the scientific seminar of Susanna Vergani on Gamma-ray bursts and multi-messenger astronomy.